Significant Trivia
Did you know that there are currently 112 digitized course catalogs (bulletins) (both undergraduate and graduate) from the University of Detroit, Mercy College, and the University of Detroit Mercy available in our digital archives?  These range from 1928 through 2005, and represent offerings from every college, including the Law School and the Dental School.  We even have the very first course catalog published for the 1889 to 1890 term.  And this archive is growing!  Each month, more catalogs are being published to offer visitors a wealth of history in digital format.
And this is just one digital archive.  We also have:
over three thousand digitized publications (speeches and editorials) in the Black Abolitionist Archive,
around 42,000 items in Professor Callow's Folklore Collection,
197 digitized commencement booklets in the Commencement Archive,
51 digitized Convocation booklets,
20 digitized issues of Dichotomy magazine,
digitized football programs and materials that span the years 1919 through 1971,
over a thousand images of Maurice Greenia, Jr.'s artwork (this one is growing so fast it's hard to keep count),
digitized Tamarack publications that span the years 1897 through 1918,
every year book published between 1923 and 2003, and
much, much more!
Don't you think it's time to come check out what's available in the Digital Archive?  It's growing so fast that I'll wager you can find something new and unique each time you visit.  Take a tour of our Special Collections page, and stop your rush to the future for a little while.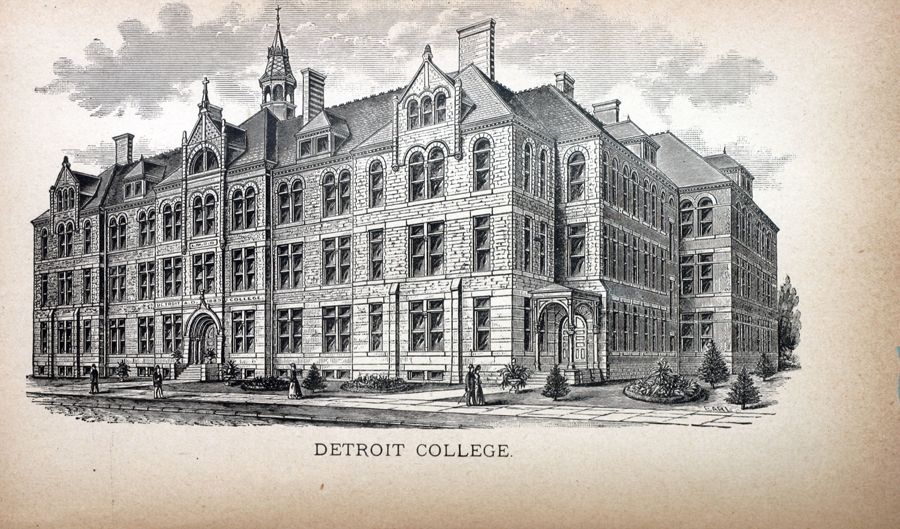 Detroit College 1889