Valuable Package
On June 7, 1849, an amazing tale of one man's courageous flight from slavery was published in the Emancipator, one of many black abolitionist newspapers in circulation at the time.  The editorial is titled, "Thrilling Narrative," and in it the author tells the story of Henry Brown who escaped slavery by having himself shipped to freedom in a sealed crate.  His ordeal almost cost him his life, but earned him his freedom, the admiration of all who heard his story, and the nickname Henry "Box" Brown.
"With the assistance of a friend, arrangements were made for him to escape in a box, which was to be forwarded to friends of the slave in Philadelphia, carefully marked as a valuable package.

The friend who assisted him in his plot, took all his money, about $80, and his clothes. Brown could offer no objections, though it left him penniless. Yet with a Roman heart, he was true to the fixed purpose of his soul; he was on his way to liberty."  (found on page 2 of the archive post for Henry Box Brown)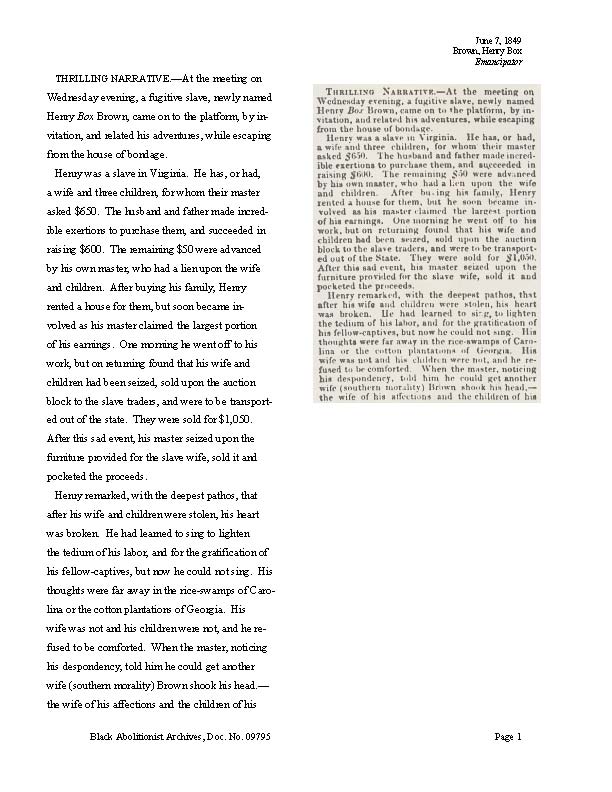 Read more of Henry Box Brown's story and others in the Black Abolitionist Archive.